Officers & Board of Directors
Our mission is to increase access to qualified professionals, behavior analytic services, and ensure that our ABA providers have the highest level of expertise.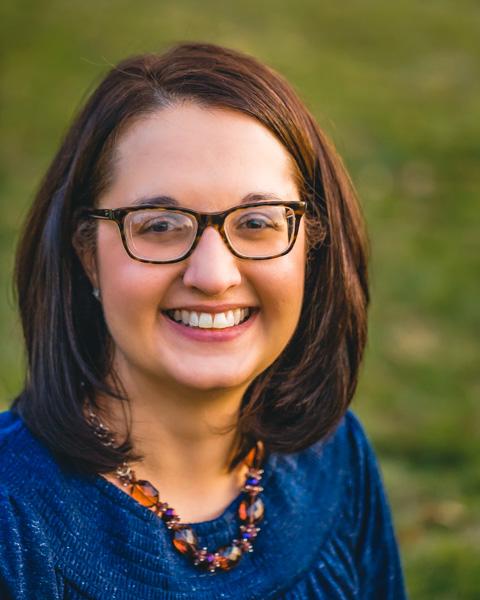 Amanda Fisher, Ph.D., BCBA-D | President
Amanda Guild Fisher, Ph.D., BCBA-D is a certified behavior analyst (doctoral level) and is currently an associate professor in the School of Professional and Applied Psychology at Philadelphia College of Osteopathic Medicine. Dr. Fisher earned her Masters degree in psychology from the University of North Carolina Wilmington and her doctorate in Applied Behavior Analysis and Special Education from the Ohio State University. Amanda first received her board certification in behavior analysis in March of 2007.
Dr. Fisher worked as an ABA therapist for a young child diagnosed with autism during a college internship and fell in love with the field. Upon completion of graduate school, Dr. Fisher worked as an educational consultant with the May Institute consulting with schools and families at both the systems level (e.g., School-wide Positive Behavior Support) and the individual level (e.g., individualized education programs and behavior plans). Dr. Fisher later served as a behavior analyst and then the Director of Professional Development, Training, and Research at Melmark where she directed the internal clinical training of staff, coordinated internships and BCBA supervision, coordinated research, served as a senior clinician for a caseload of children, and coordinated a 6–Course BACB-approved certificate program taught at Melmark through Temple University.
Dr. Fisher then entered academia full time in 2014 and for 7 years taught and coordinated the ABA graduate and undergraduate programs at Temple University. In this role, Dr. Fisher taught courses, supervised practica, designed curriculum changes and new programs, advices masters theses, etc. Dr. Fisher has professional and research interests in stimulus equivalence, analysis of verbal behavior, higher education teaching strategies, feeding disorders, functional assessment and treatment of challenging behavior, staff training and supervision, parent and community outreach and advocacy, and systems level interventions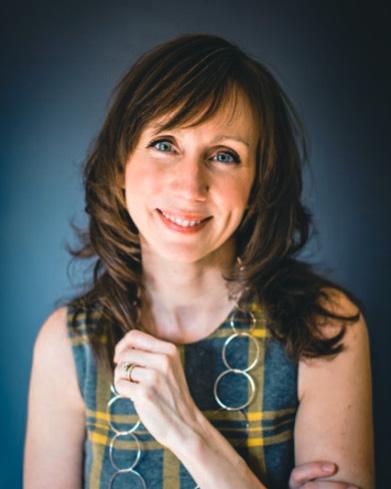 Kirsten Yurich, M.A., BCBA, LBA | Vice President
Kirsten is Board Certified Behavior Analyst and Licensed Behavior Analyst with over 20 years in the field, she received her Bachelor's Degree in clinical psychology from Lock Haven University and a Master's Degree in ABA from Penn State University. Kirsten is the former CEO of Vista Autism Services a medium size behavioral health and educational non-profit serving over 300 individuals with moderate to severe autism in Central PA. She is the currently the Vice President of Pennsylvania for ABA a 501c(6) advocacy organization that works to improve access and quality of ABA in Pennsylvania.
Kirsten is also a Licensed Behavior Analyst in MASS, a Precision Teacher and Certified CLM Coach. As a Performance Management Consultant for the Performance Thinking Network she helps ABA companies to improve their processes, leadership teams, and deliver on mission. Kirsten further serves as an Adjunct Professor of ABA at both Felician and Capella Universities.
Kirsten is the co-author of The Precision Teaching Book and has numerous other publications; she presents locally and nationally on a variety of topics relevant to autism, precision teaching, performance management, and applied behavior analysis. Outside the ABA and disabilities field, Kirsten serves as an executive coach to low-middle market CEOs and Presidents across industries in South Central Pennsylvania through Vistage Worldwide, Inc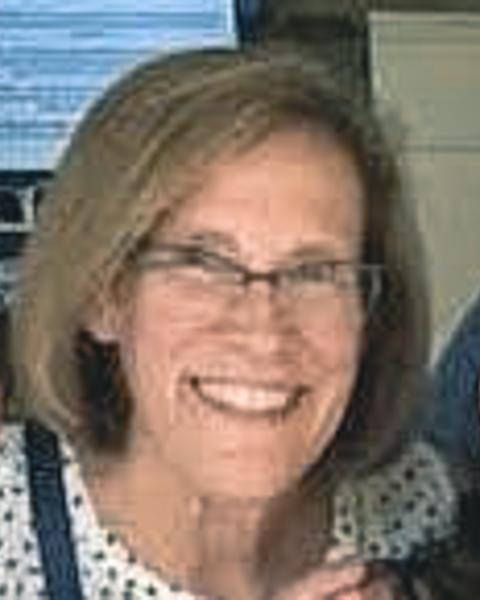 Katherine Nunn, MBA | Treasurer
While not currently working for compensation, have 25 years experience in accounting and finance (13 years for profit and 12 years not of profit). BA in Economics and an MBA.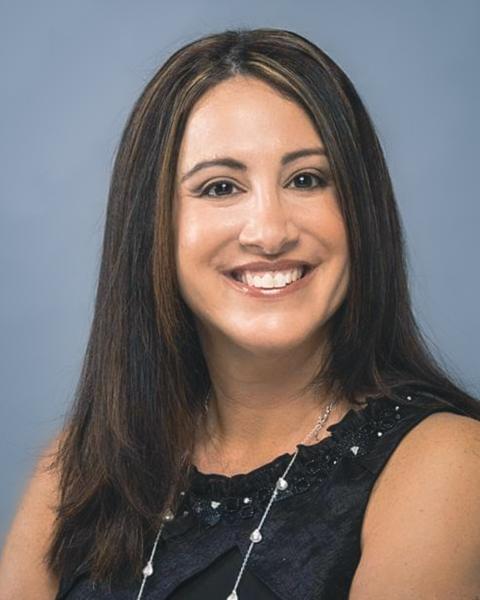 Cheryl D. Tierney-Aves, MD, MPH
Board Member
Dr. Cheryl Tierney,
Medical Director of Meliora Health
, is a board-certified developmental pediatrician with expertise in dealing with developmental and behavioral problems of young children. Dr. Tierney has more than 20 years experience in the field of developmental medicine. She is an active advocate for children with special healthcare needs and autism spectrum disorder.
Professional Education
MD, Tufts University School of Medicine, Boston 1996
MPH, Harvard School of Public Health, Boston 2002
Professional Training
Pediatric Residency: Levine Children's Hospital, Charlotte, NC 1996-1999
Fellowship: Behavior and Developmental Pediatrics/General Academic Pediatrics – Combined Fellowship, Children's Hospital Boston, 1999-2002
Certifications
Board Certified Behavior and Developmental Pediatrics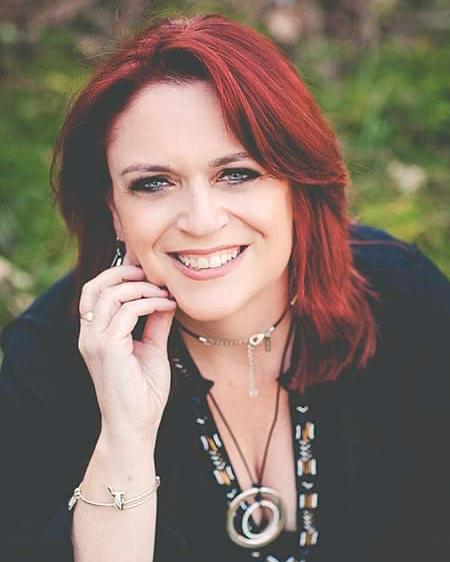 Amy Gable, M.Ed., BCBA, LBS
Board Member
Amy Gable, M.Ed., BCBA, LBS is a certified behavior analyst. She started her career as a certified special education teacher for 15 years in the states of California, Maryland, and Pennsylvania. During this time she held positions as a district BCBA, inclusion teacher, emotional support teacher and as a global citizenry teacher with grades K-12.
Mrs. Gable founded ABA Support Services in 2011 due to a need for greater services in Applied Behavior Analysis in the state of PA. Mrs. Gable's interests include not only the application of ABA with youth but also in gerontology and mental illness. Mrs. Gable works closely with not only insurance companies but also in training school districts on multiple programs in a variety of classrooms in order to maximize student outcomes.
Mrs. Gable as serves as the head of the human rights committee for Terrapin House, an adult group home for 2 years.
In 2012, Mrs. Gable joined the ABA initiative in order to bring access to more services to children and adults in the state of PA. As part of those responsibilities, this included bringing education to other business owners across the state of PA in helping them run their practices.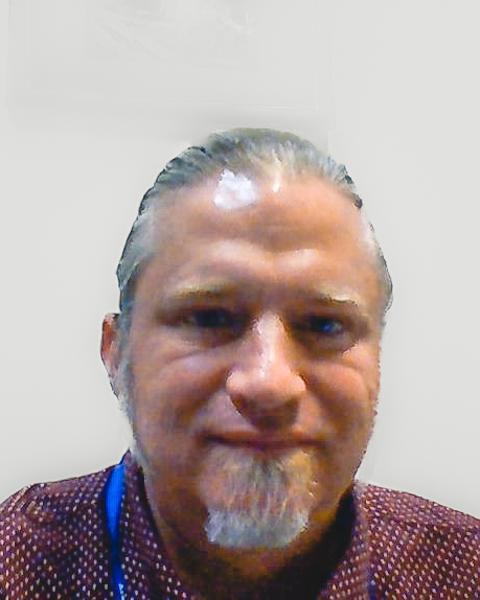 Rob Rolle, M.S., BCBA, LBS
Board Member
Rob Rolle is a BCBA currently working as the centered based behavior analyst at Lincoln Intermediate Unit in York, Adams and Franklin counties, PA. His professional research interest is in self injury behavior in juveniles and the use of meditation and arts as replacement behaviors that can provide life long coping and vocational skills. In his spare time, he enjoys disc golf, kayaking and hiking with his family in the state parks.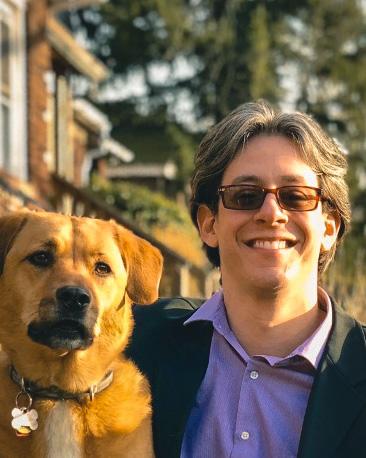 Zachary Benkovitz, M.Ed., BCBA, LBS
Board Member
A Licensed Behavior Specialist in Pennsylvania, Zach earned his M.Ed. in Special Education in 2011 and his Board Certification as a Behavior Analyst in 2014. He has taught children with autism and their families since 2009. From 2009 – 2014 he focused on functional skill development and early intervention as a lead teacher in verbal behavior classrooms.
Zach formed Intervention Fundamentals in 2014 with his friend and colleague, Randy Keech. Together they established Intervention Fundamentals as a premier resource in Pennsylvania for treating children with encopresis, enuresis, and selective eating disorders. Currently Zach is pursuing his passion as a public school special education teacher. He has been an active member of The ABA in PA Initiative since 2017 and has been a member of the board of directors since 2020.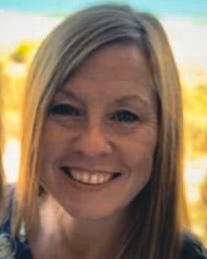 Tracy Boyd, RBT
Board Member
Tracy is a registered behavior technician working in a center-based autism support program for Lancaster-Lebanon IU13. She currently supports students in their intensive treatment classroom.
Her passion for applied behavior analysis began over a decade ago, advocating fiercely for her own son with Down Syndrome and severe autism.
Tracy currently attends the Chicago School of Professional Psychology and is completing coursework and requirements to become a BCaBA.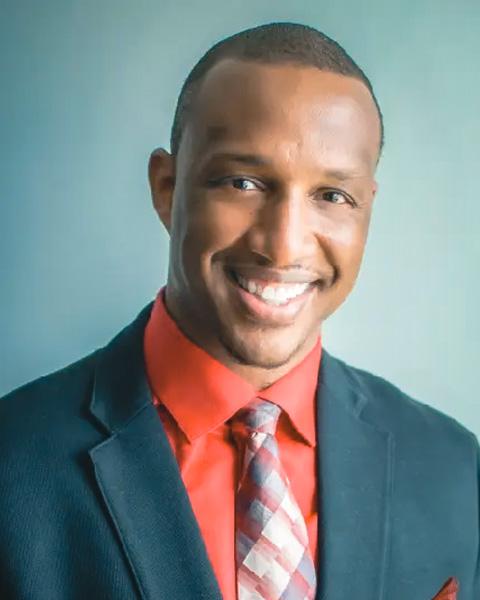 Bruce A. Tinor, Ed.D., BCBA, LBS
Board Member
Dr. Bruce Tinor is currently a Principal for Intensive Emotional Support Program at the Montgomery County Intermediate Unit in Pennsylvania.   Dr. Tinor specializes in working with students with autism, behavioral/emotional disorders, and intellectual disabilities.  Dr. Tinor is passionate about the philosophical and scientific foundations of Applied Behavior Analysis, ethical decision making in the context of professional practice, collaboration across disciplines, helping students decrease maladaptive behaviors that create barriers to learning and increase behaviors that allow for a better quality of life.
Dr. Tinor began working as a special education teacher in the Allentown School District as an emotional support teacher.   Dr. Tinor worked at the Washington Borough School District in New Jersey as an early childhood teacher and then transitioned into the Section 504 coordinator.  Dr. Tinor received his first school administrator position at the Colonial Intermediate Unit 20 as the elementary Autistic Support Supervisor where he supervised approximately 40 classrooms.
Dr. Tinor received his undergraduate degree from East Stroudsburg University in Early Childhood with a concentration in special education.  Dr. Tinor received a master's degree in secondary education from East Stroudsburg University.  Dr. Tinor received master's degrees in special education and educational leadership from Centenary College.  Dr. Tinor received a post master's degree in education leadership from Liberty University.  Dr. Tinor received his doctorate degree in special education with a minor in Applied Behavior Analysis from Slippery Rock University.  Dr. Tinor attended Florida Institute of Technology where he completed the BACB verified course sequence.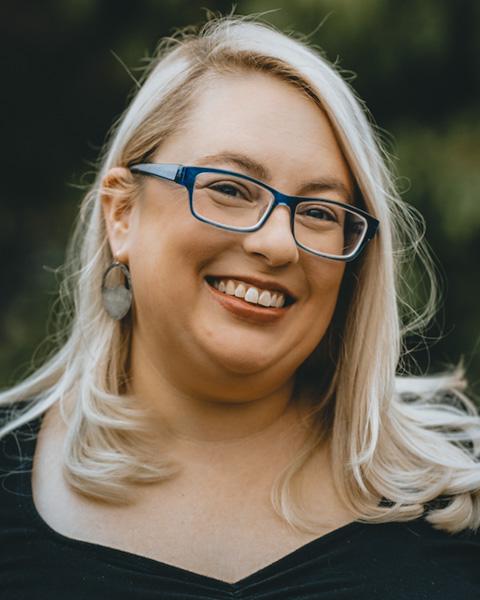 Katie Humen, M.Ed., BCBA, LBS
Website Manager
Katie received her master's degree in Curriculum & Instruction from Bloomsburg University in 2007. She has been working with individuals with neurological differences since 2006 and earned her BCBA in 2011. While her clinical experience ranges across the lifespan, her training and experience are focused in early intervention and the treatment of individuals with complex medical and learning histories. Some of her special interests include clinical supervision and coaching, ethics, and trauma-informed treatment.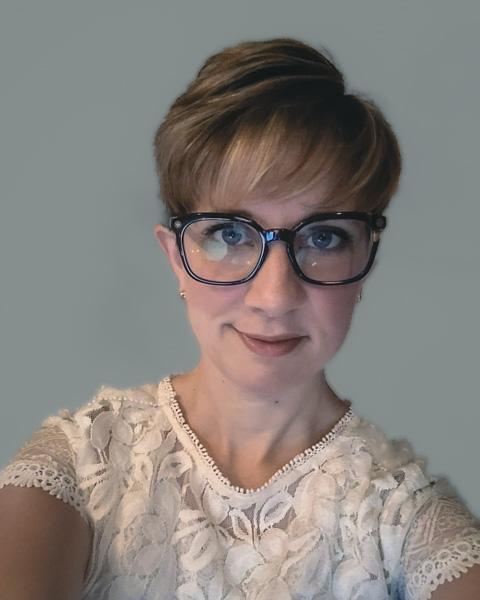 Jamee Ruddy, M.S.Ed., LBS
Website Manager
Jamee Ruddy is a Licensed Behavior Specialist. She earned her undergraduate degree in Social Studies/Secondary Education from Marywood University, her Masters of Science in Special Education with a focus on social skills in young children with Autism Spectrum Disorders and completed her Post-Masters certification in Behavioral Intervention in Autism (BCBA coursework) at the University of Massachusetts-Lowell. Jamee has been the Director of a large psychology practice in the New York Metropolitan area where she established an ABA program that now extends across the 5 boroughs of New York City. Additionally, Jamee has founded two ABA practices and currently owns and operates an organization that provides ABA among other therapeutic and educational services and supports to children and adults with disabilities.
Jamee has an extensive background in Early Intervention,Special Education and ABA services as both an educator and clinician. As a NJ and PA certified Special Education teacher, she has a passion for working with behaviorally challenged students and has had the opportunity to teach in both regular and special education classrooms across public school, private, special education institutions and correctional settings with young children, adolescents and incarcerated adults with unique needs in addition to the home-based services she has provided.
Jamee is a proud member of the ABA in PA Initiative. In addition to her passion for the field of Applied Behavior Analysis, she enjoys spending her free time with her family, cycling, running and watching documentaries.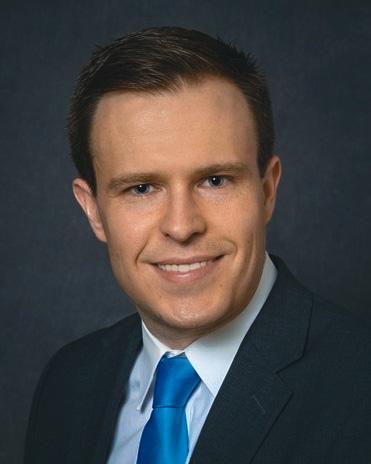 John Buckley, Esq.
Board Member
John Buckley is a father to two toddlers who have Autism Spectrum Disorder and have benefitted greatly from ABA therapy. He is licensed to practice law in Pennsylvania and, before transitioning to his current role as a Therapy Dad in 2021, focused his practice on labor and employment law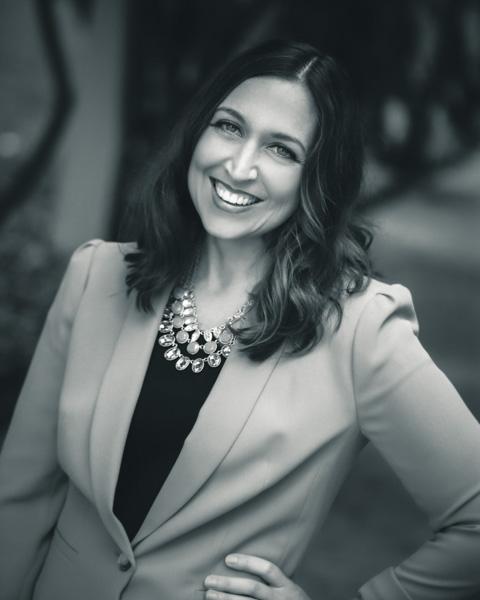 Katharine Croce, Ph.D., BCBA-D
Board Member
Dr. Katharine Croce and is a Board Certified Behavior Analyst-Doctoral (BCBA-D). Dr. Croce received her Doctorate in Educational Leadership at Saint Joseph's University in Philadelphia. Dr. Croce earned a MS. Ed., in Applied Behavior Analysis from Temple University, a BA in Psychology and Criminal Justice from La Salle University, and an Autism Certificate from Pennsylvania State University.
Dr. Croce has been a Full Time Faculty at Felician University in the School of Education since June 2020. She teaches both undergraduate and graduate courses in Applied Behavior Analysis. Prior to joining Felician University, Dr. Croce was the Director of the ASERT Collaborative Eastern Region at Drexel University. ASERT (Autism Services, Education, Resources and Training) is a statewide initiative funded by the Bureau of Autism and Special Populations (BSASP), Office of Developmental Programs (ODP), PA Department of Human Services. The ASERT Collaborative has been designed to bring together resources locally, regionally, and statewide. ASERT is a key component of the BSASP's strategy for supporting and understanding the needs individuals with Autism Spectrum Disorders (ASD) and their families throughout the commonwealth, including the most under-served populations.
Dr. Croce has also served as a Special Education Coordinator, instrumental in the development and oversight of educational programming available to students placed in an in-patient crisis hospital. Dr. Croce has worked as a Behavior Analyst in public and private schools and home settings for children and young adults with ASDs and other developmental disabilities.
She also worked in a university clinic developing programs for individuals with ASD including social skills programs, an inclusive summer camp, a respite program, a sports program, a college-bound retreat for students with ASD interested in attending college, a support program for college students with ASD.
She also has developed training programs for undergraduate and graduate students who wanted to work in the field of ABA and ASD. Dr. Croce has also developed and taught undergraduate and graduate course work in ASDs and applied behavior analysis.
In collaboration with Jamie Salter, Ed.S., BCBA, Dr. Croce developed the Self & Match System (selfandmatch.com/); an evidence-based self-monitoring intervention that is firmly grounded in principles of Applied Behavior Analysis. This system incorporates the basic principle of self-monitoring with the
addition of a match component and reinforcement. They have been able to present on this topic internationally.
Beyond Self & Match, Dr. Croce's expertise includes behavior management, conducting functional behavioral assessments, graphing and analyzing data, developing individualized behavior intervention plans, staff training, providing parent education, and program development and management.
Dr. Croce loves being a mentor and helping others develop a love and appreciation for behavior analysis and individuals with ASD. She is thrilled to be able to prepare and coach new behavior analysts at Felician University. She is a hands-on learner, and likes to connect the theory to real life scenarios that are relatable and drive home the content.
Gerren Wagner
Board Member
Gerren Wagner is the mom of two boys, Arlo (17) and Owen (13), the younger of which is diagnosed with autism and apraxia.  Gerren serves as moderator to the ABA in PA Parent Forum on Facebook and has contributed to the Embark booklet published by ABA in PA to introduce parents and caregivers to services for individuals with autism.  She has co-coordinated the Walk for Apraxia in Hershey for the past nine years, and also serves as a surrogate IEP parent for students in the area.  Professionally, Gerren is a sustainability consultant for Energy Opportunities, helping to integrate sustainable choices in the built environment.  This year, she has dared to set foot on stage in the realm of community theater in Harrisburg and is preparing for her role in Theatre Harrisburg's production "Pieces."